hijirik print - Etsy
Hi Again!!! It's been forever and sooo much has changed! Life is fantastic.
Basic run down of what's new:
-In a new relationship with an amazing, funny and creative nerdé
-Landed the job of my dreams as a Design Consultant for a sweet urban interiors company
-Don't have a car anymore

-Cut my hair
-Oh! and I'm a pescetarian now! Working towards vegan
Sooo basically my life turned upside down :-) It's great though. What's on my plate is exciting and the people in my life I get to share the adventure with are phenomenial.

I'm settling into my new way of life and have finally forced myself to sit down and enjoy sitting at my computer, listening to the rain outside, and update my super blog! I'm juiced to get back at it.
On the creative front - Michael (my handsome nerdé) got me a fancy TRIKKY for Christmas.
Now these cute kitties come with mystery accessories, stickers, and fun stuff like that. Mine in particular came with a bowler hat accessory. Now, if you're not familar (I was apparently in the dark about these atleast) these rubbery little guys come "blank canvas" style so you can jazz them up yourself. So with this hat accessories as a guide, I'm thinking to transform my guy into a kitty Charlie Chaplin.


Michael got one too so we can get creative together. His came with a weird spray paint can on a stick accessory so he opted to not follow any que from it. He wants to turn his TRIKKY into Puss in Boots from Shrek.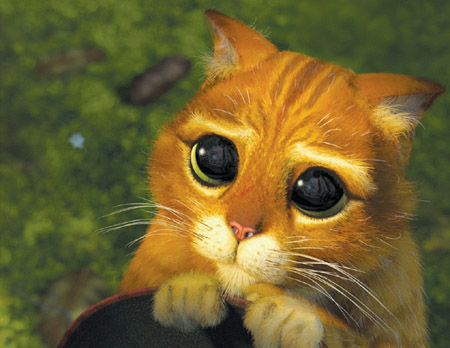 We've still got some supplies to round up and some time to find like a needle in a haystack before we can unveil our creations - but I'm really looking forward to it! I've already got a spot in my built in cabinets picked out to display them proudly when they're finished :-D I'll keep you updated.
That's all for now - I've to got to catch up yet pace myself at the same time. So nice to be back.